Digestive Aids
The digestive system is responsible for digesting and absorbing nutrients from food. Sometimes it needs a helping hand to cope with our food choices, use of medications, stress, travel, illness and ageing; all of which are factors that can affect digestive health. At Nature's Own we have a range of supplements including probiotics, digestive enzymes and herbal complexes to support the various areas of the digestive system.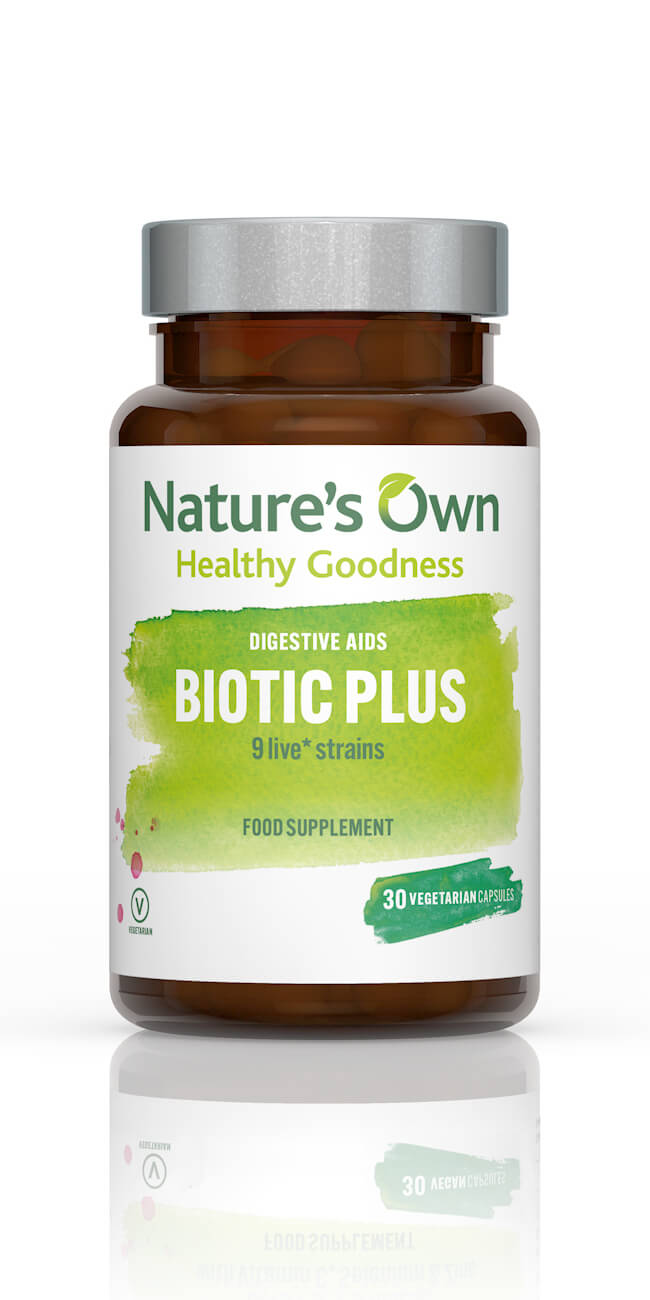 Biotic Plus
Contains 9 different probiotic strains providing 3.5 billion bacteria per capsule. Suitable for use from 4 years old and no need to refrigerate.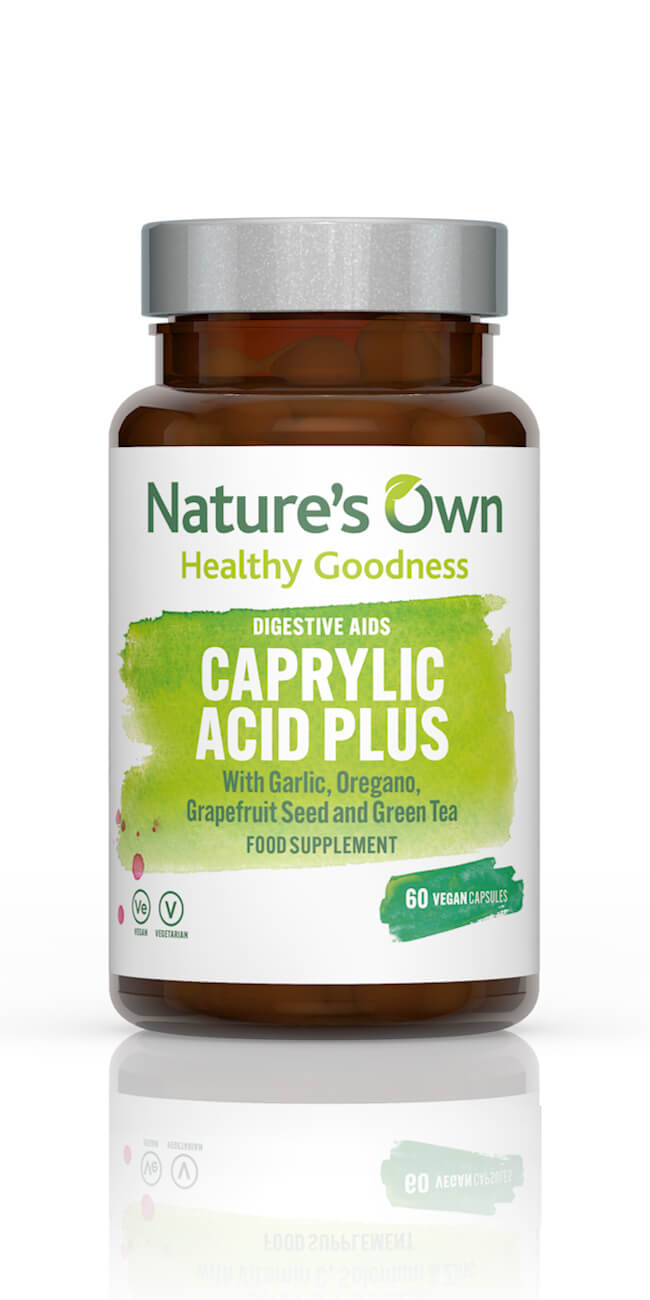 Caprylic Acid Plus
Combines caprylic acid with extracts of green tea, garlic, oregano and grapefruit seed to support the maintenance of normal intestinal micro-flora.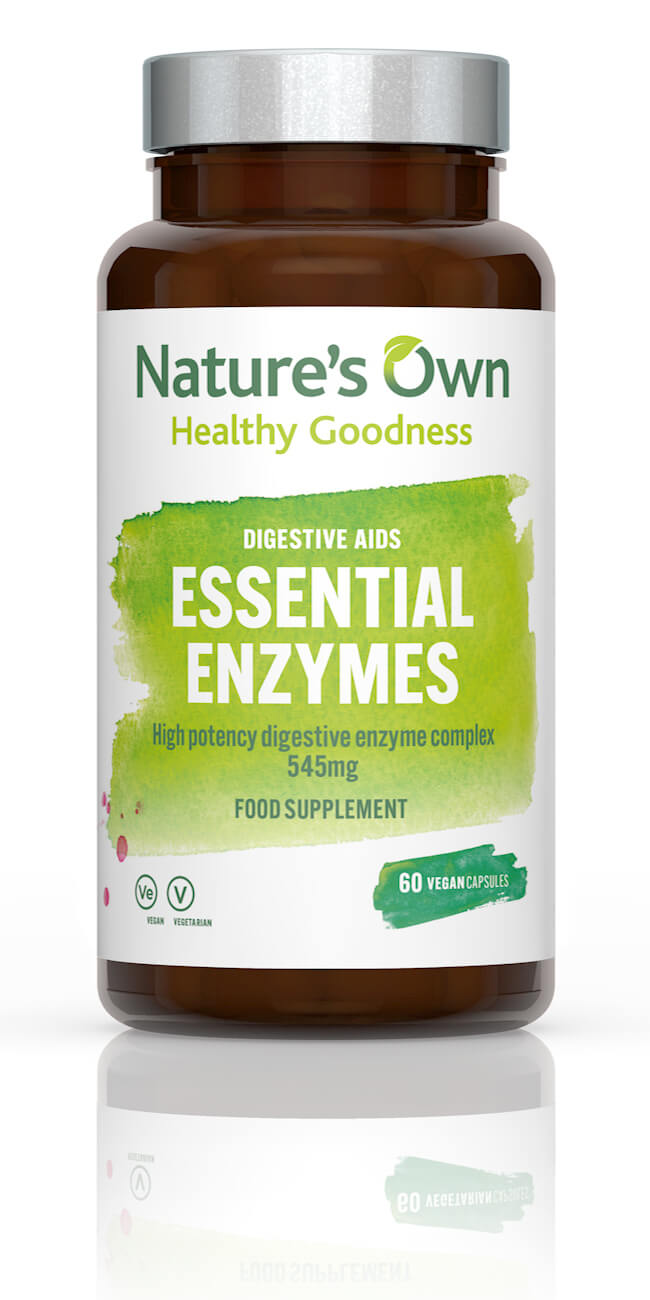 Essential Enzymes
A high potency, broad spectrum digestive enzyme complex formulated to help digest protein, fat, fibre, dairy, sugar and carbohydrate.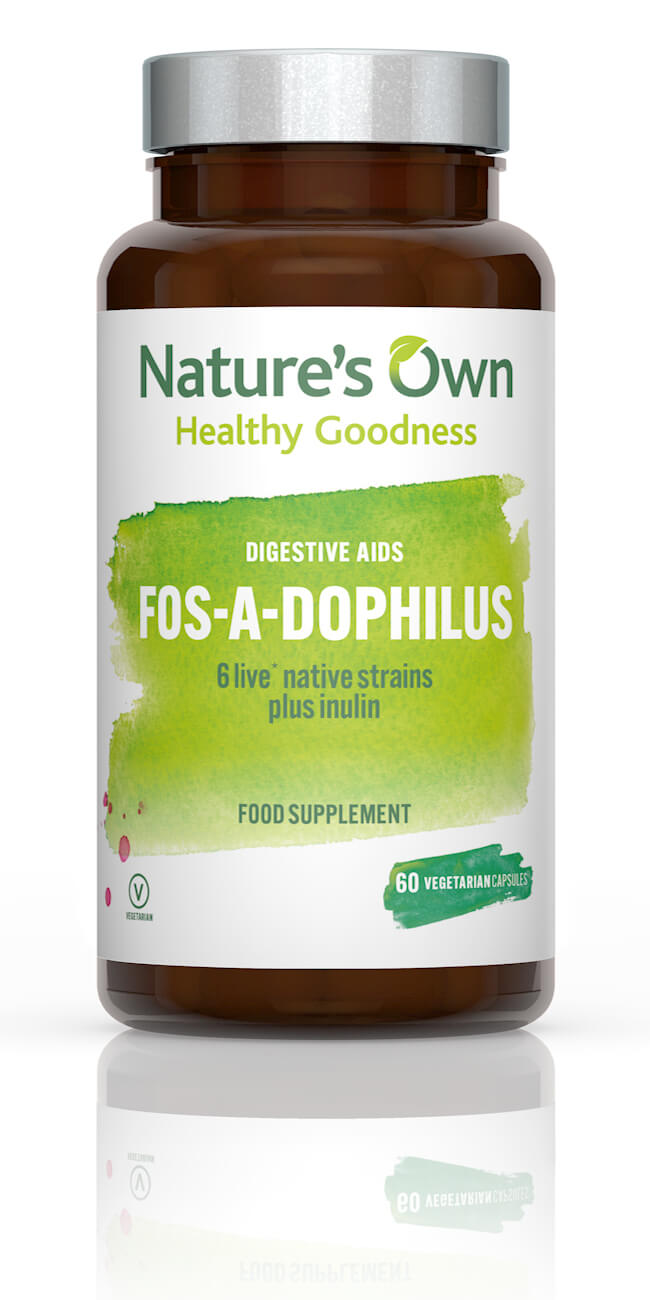 Fos-A-Dophilus
Contains 6 different probiotic strains providing 4 billion bacteria per capsule. Ideal for individuals over the age of 40 and no need to refrigerate.
Saccharomyces Boulardii
A unique beneficial yeast which provides the digestive tract with support against a broad array of pathogens. No need to refrigerate.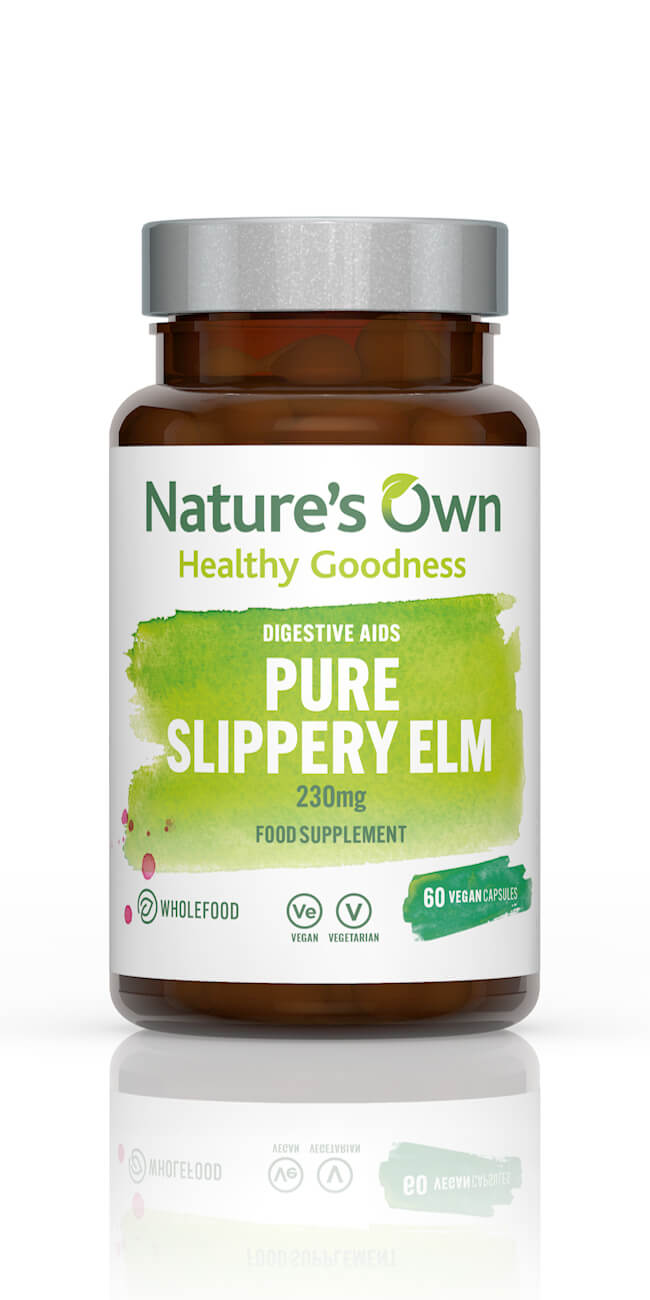 Pure Slippery Elm
Slippery Elm is a highly digestible and soothing herb which can be used for a range of digestive complaints. Capsule can be opened and mixed with water.