Essential Fatty Acids
Essential fatty acids cannot be created by the body, so must be obtained through the diet. Unfortunately, many people struggle to obtain sufficient levels from diet alone. At Nature's Own we offer a range of essential fatty acid supplements including omega-3, omega-6 and omega-7. We provide for vegetarians and vegans too with our EPA and DHA rich vegan omega-3 from sustainable marine algae.
Borage/Starflower Oil
Cold pressed borage/starflower oil, high in the omega-6 fatty acids linoleic acid (LA) and gamma linolenic acid (GLA).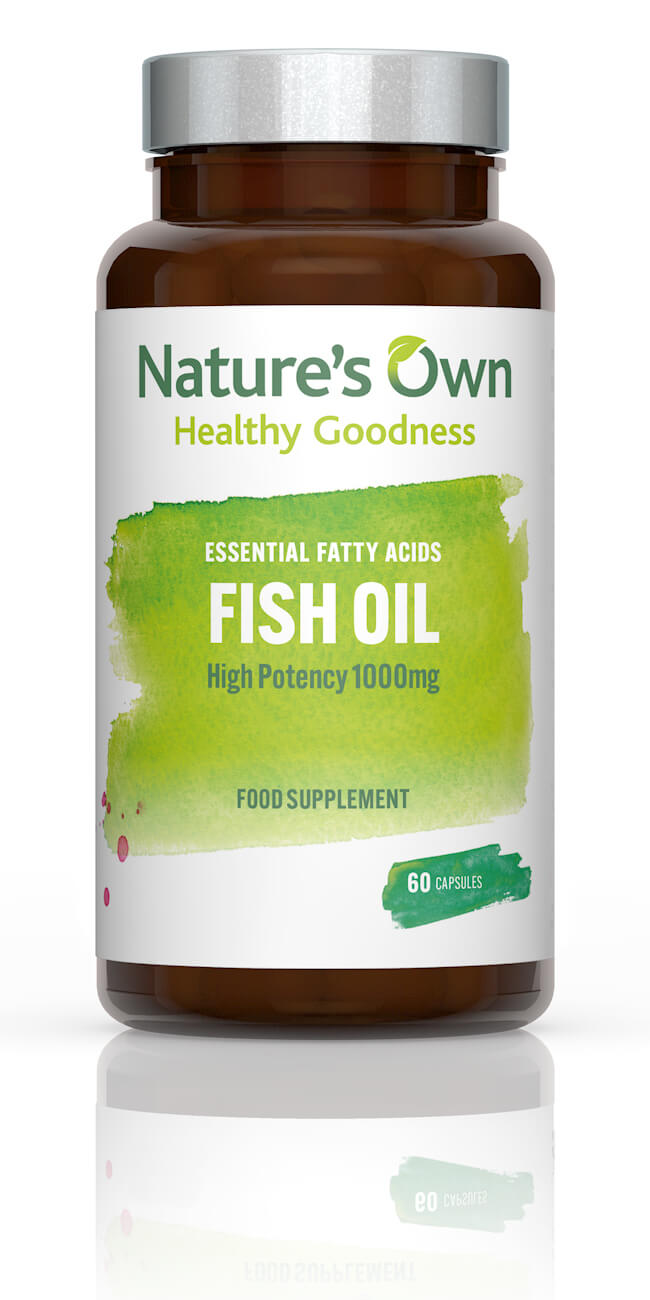 Fish Oil
High potency fish oil capsules made from whole oily fish, providing the essential omega-3 fatty acids EPA and DHA. Clean, stable and free from pollutants.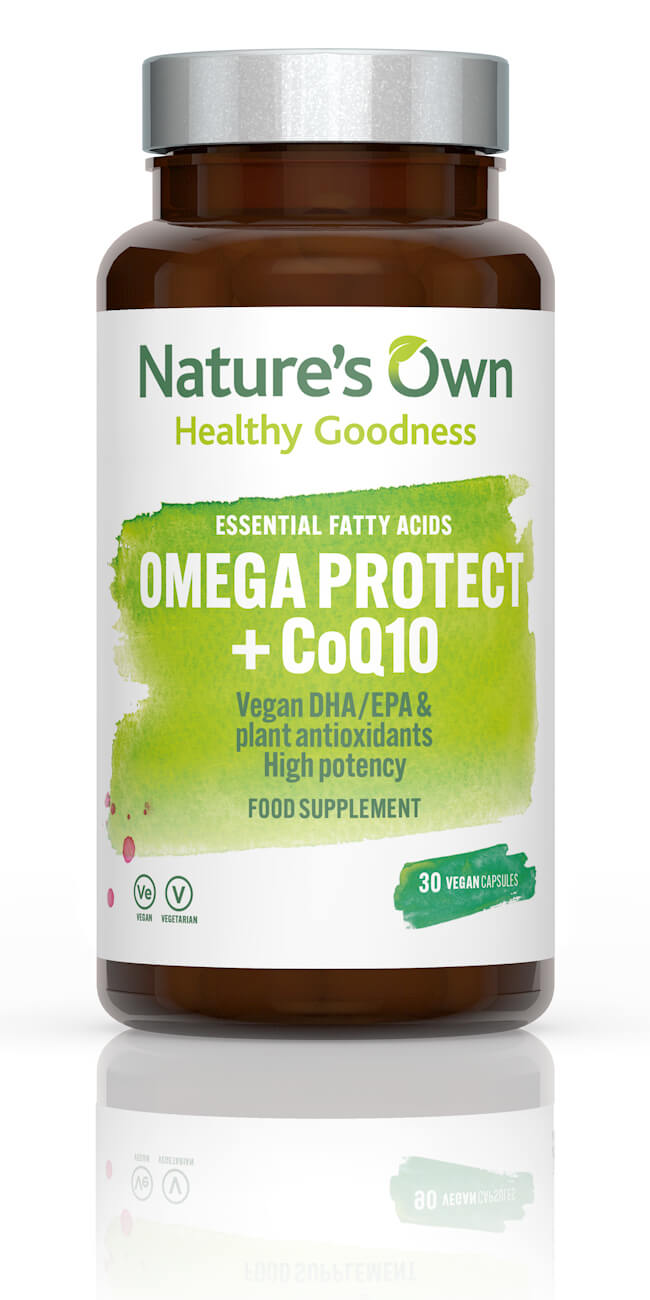 Omega Protect + CoQ10
A powerful omega-3 and antioxidant formula rich in EPA and DHA from marine algae, with CoQ10 and potent plant antioxidants to help protect cells from damage.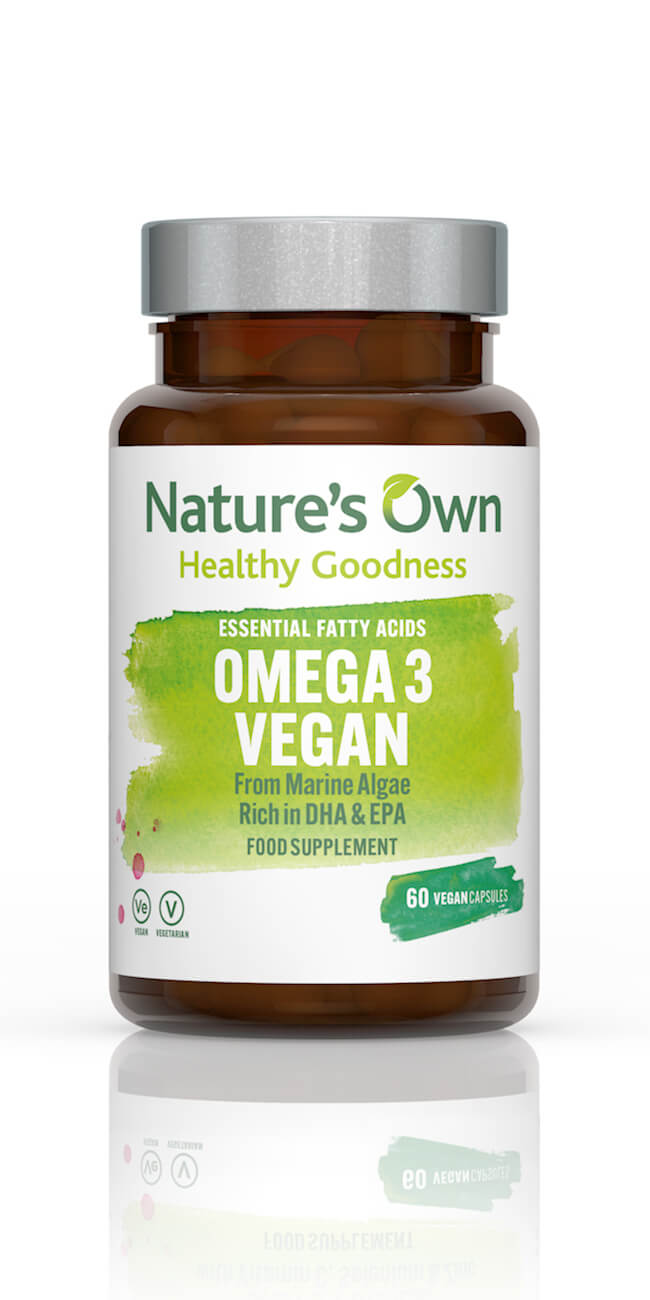 Omega 3 Vegan
Omega 3 Vegan provides the essential omega-3 fatty acids EPA and DHA derived from sustainable marine algae, making this product suitable for vegetarians and vegans.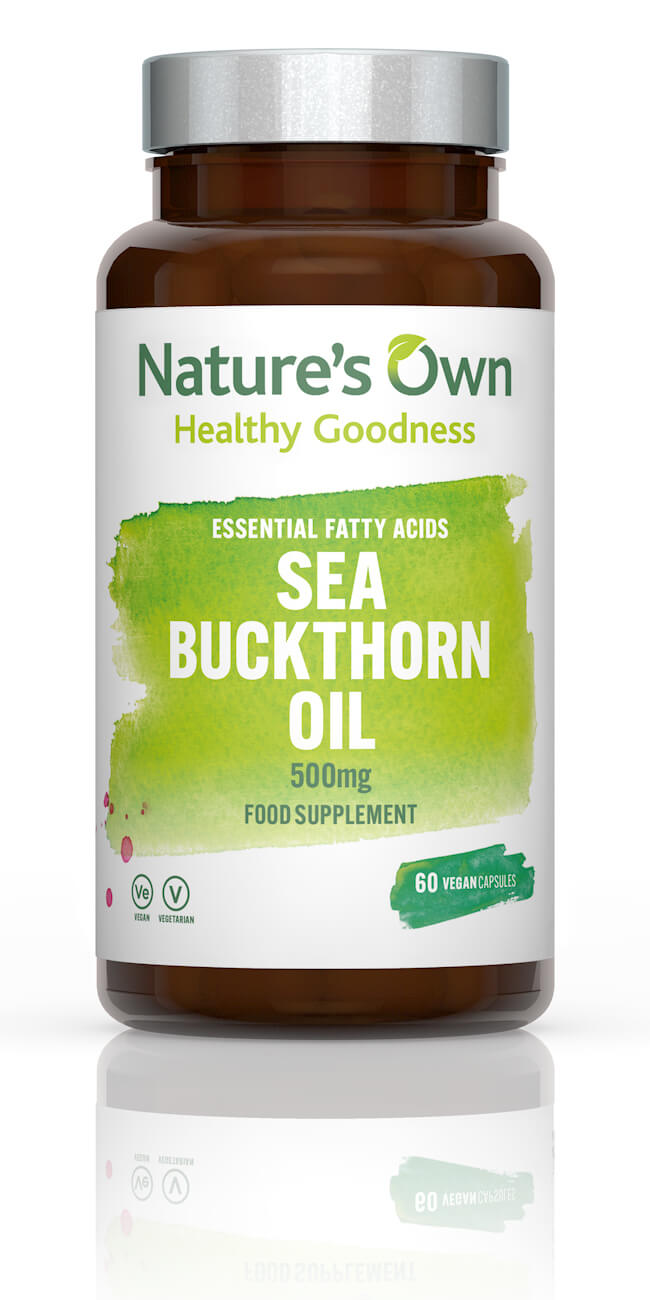 Sea Buckthorn Oil
Sea buckthorn oil provides a rich source of omega-7 fatty acids, which is otherwise uncommon within the plant kingdom making it difficult to introduce into the diet.